Best Mexican Restaurant near Cherry Hill Hill NJ
Mexican food has long been renowned for its unbeatable flavors, authenticity, and versatility. If you're one of the many diners searching for the best Mexican restaurant near Cherry Hill, New Jersey, look no further than Dando Tacos! Patrons from across Camden County come to us daily to enjoy a variety of exceptional Mexican cuisine specialities prepared by our talented chefs. No matter what you order from our establishment, you'll find that our food offers superior taste, freshness, and overall value. Serving the area's finest burritos, tacos, quesadillas, and more, we are here to satisfy your hunger while exceeding your expectations of what a premier Mexican restaurant can provide.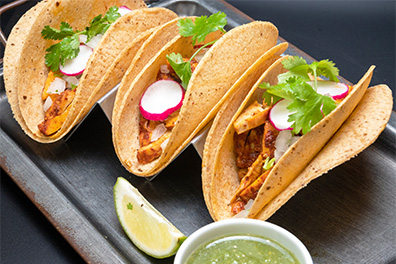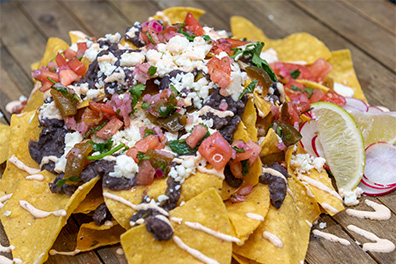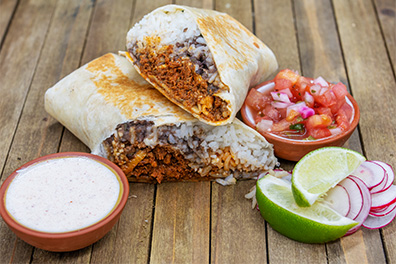 Mexican Restaurant Near Me
Our team is immensely proud of the unmatched Mexican food menu we've assembled for dine-in, delivery, and take out. Each dish carefully made at our Cherry Hill Mexican restaurant is crafted from fresh ingredients that are tasty on their own, but come together to create cohesive flavor profiles that are nothing short of delightful. Consistently popular are our tacos, both traditional and birria style, which include Grilled Chicken, Carnitas, and Beef. We also serve Speciality Tacos such as the Shrimp Al Pastor and Beer Battered Cauliflower, as well as Chicken Birria and Beef Birria tacos.
Equally appealing are our burritos and quesadillas, which will put a smile on your face with every bite. At our Mexican food restaurant near Cherry Hill, you'll also find starters and side dishes that are perfect to eat on your own or enjoy with others in your dining party. We highly recommend beginning your meal with some Grilled Elotes (Street Corn), Chicken Tortilla Soup, or Chips & our delicious homemade Guacamole or Salsa. To help make your meal even more wondrous, add on some sides like Cilantro-Lime Rice or Black Beans, and treat yourself to some fresh Churros & Mexican Chocolate Dipping Sauce to finish things up in style. As you're sure to get thirsty eating all this delicious food, we have a number of invigorating drinks you can order including many varieties of Jarritos along with Dr. Browns, Jones Soda, Gold Peak, and more.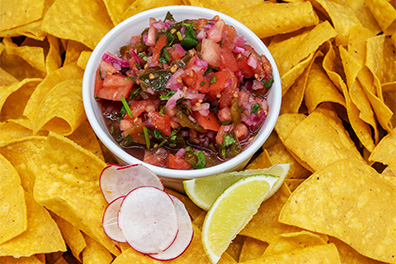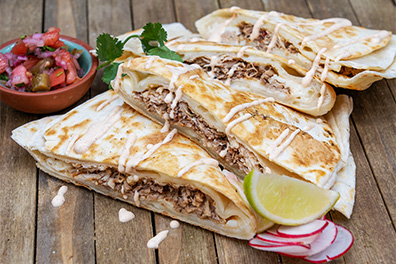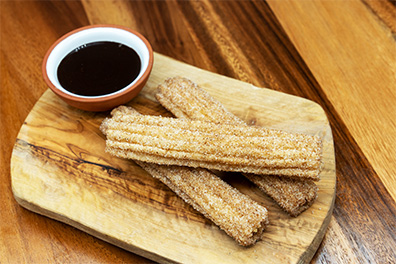 Cherry Hill Mexican Food
At Dando Tacos, we recognize that preparing top-quality dishes is just one part of providing the best Cherry Hill Mexican food restaurant experience around. Another part is customer service. That is why we've assembled a team of experienced and talented chefs that make extraordinary cuisine in kitchens designed for efficiency as well as accuracy. We've never lost sight of what is most important: your total satisfaction. Convenience is the third part of the equation, and we excel here as well. In addition to offering dine-in service at the restaurant, we have online ordering for those that would rather do delivery or take out. You can also call us at (856) 702-2824 and place your food order with one of our friendly associates.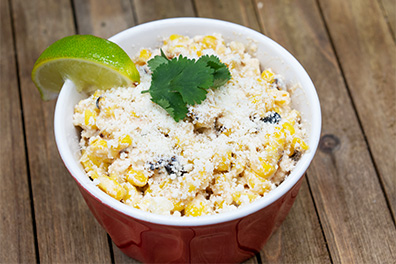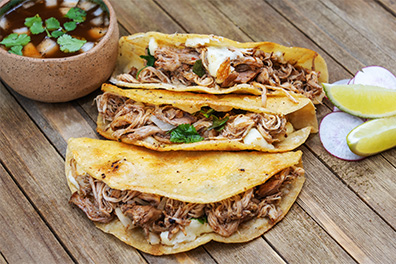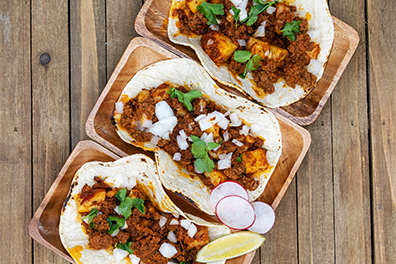 Top Mexican Places near Cherry Hill, New Jersey - Dando Tacos
Dando Tacos has long been the top Mexican restaurant near Cherry Hill, offering premium dishes at customer-friendly prices. With dine-in, takeout, and delivery available, you can enjoy our Mexican food wherever you prefer. Our Mexican food catering is also top-notch, and sure to draw ample praise from event attendees. What makes Dando Tacos even more special is that we're one of nine restaurants within Foodiehall. This means that when patrons place orders for our food, they can also add tasty dishes from any of the other partner restaurants at the same time. We hope that you'll give us a try, and experience the best that local Mexican cuisine has to offer.
Best Mexican Restaurant near Barrington, Cherry Hill, Clementon, Collingswood, Gibbsboro, Haddon Heights, Haddonfield, Lawnside, Magnolia, Marlton, Merchantville, Mount Laurel, Somerdale, Stratford, Voorhees, West Berlin, Erlton-Ellisburg, Woodcrest, Barclay-Kingston, Ashland, Maple Shade, Moorestown, Pennsauken, Lindenwold, and surrounding areas.