Best Mexican Food Delivery near Woodcrest, Cherry Hill NJ
From tacos to burritos, nachos, and beyond, Mexican cuisine offers a tremendous variety of exciting and delicious options. Each day at Dando Tacos we craft an assortment of beloved specialty dishes with a focus on authenticity, freshness, and flavor. While many patrons enjoy dining at our restaurant or picking up their orders, there are many still that prefer their meals delivered. If you are part of the latter group, you'll be happy to know that we have the best Mexican food delivery near Woodcrest, Cherry Hill, New Jersey. With masterfully prepared, affordably-priced cuisine and superb delivery service, Dando Tacos provides overall value that cannot be matched.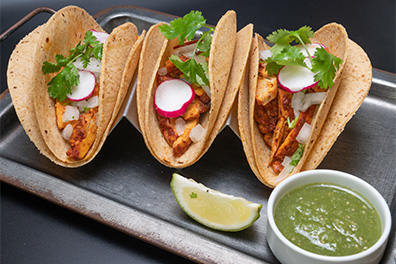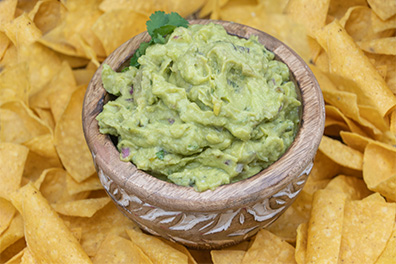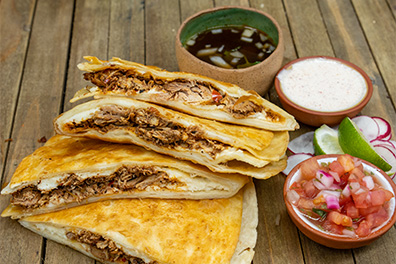 Mexican Food Delivery Near Me
We are immensely passionate about this wonderful cuisine, which is reflected in our diverse Mexican food menu filled top to bottom with sensational dishes. If you can't get enough tacos, you've definitely come to the right place. Our Carnitas, Beef, and Grilled Chicken Tacos are consistently popular, as are the Birria Tacos with consomme included for dipping. We also serve a number of specialty tacos, including Marinated Salmon, Shrimp Al Pastor, Beer Battered Mahi Tacos, and Beer Battered Cauliflower (a go-to for our vegetarian customers). Many that order Woodcrest, Cherry Hill Mexican food delivery from our establishment also opt for the fresh and filling nacho dishes, which are excellent to enjoy on your own, or share with those around you. We'd be remiss not to mention the burritos and quesadillas, which have long delighted patrons of all ages. And for dessert we offer extra long churros with Mexican chocolate dipping sauce! We also encourage you to explore our beverage selection, which features multiple flavors of Jarritos along with Lemonade, Jones Soda, Dr. Brown's Soda, and Boylan's Soda.
What if you are craving Woodcrest, Cherry Hill Mexican delivery, but others in your dining party are in the mood for something else? We have you covered here too, thanks to our association with Foodiehall. In fact, Dando Tacos is one of ten incredible restaurants included in Foodiehall. As a customer you'll benefit greatly from this partnership because you can add menu items from as many of the restaurants as you want in one simple delivery order. No longer will you be stuck debating between Mexican, Italian, Asian, or American cuisine, as you can get them all at once with Dando Tacos & Foodiehall.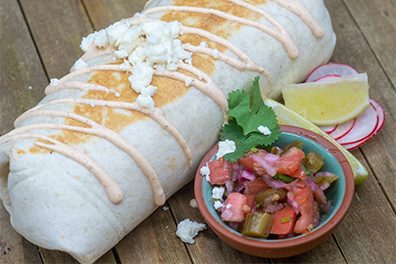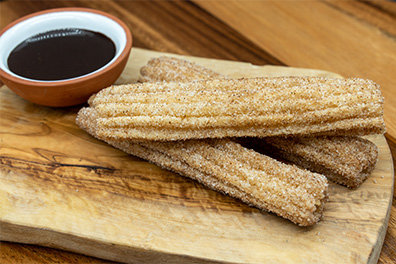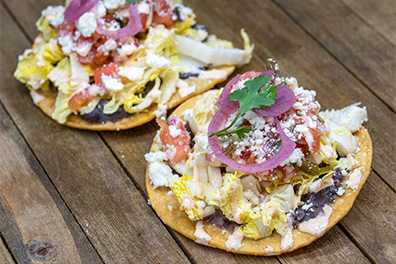 Woodcrest, Cherry Hill Mexican Delivery Service
At Dando Tacos, our aim is to have your complete order prepared and dispatched to you as promptly as we can. Nobody likes getting an order that is incorrect or missing items, which is why we're diligent in checking that nothing is amiss. With our high-performing kitchens and efficient processes, we are able to create fantastic food in a very timely manner. Customer satisfaction is at the center of all we do, whether you're dining in or having dishes delivered. We maintain incredibly high standards for both food and service, and have no doubt that the experience will exceed your expectations.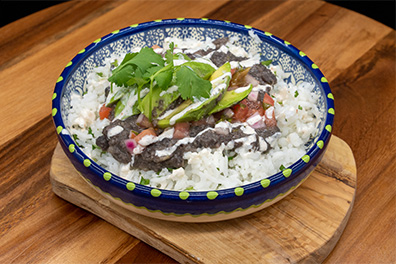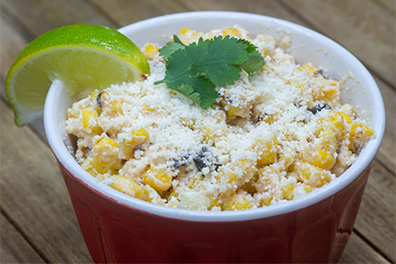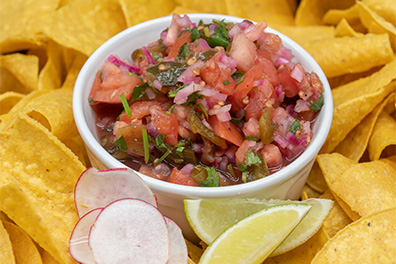 Dando Tacos - Top Taco Delivery near Woodcrest, Cherry Hill, New Jersey
As patrons will attest, our Mexican food delivery near Woodcrest, Cherry Hill is by far the best in the area. There are so many amazing dishes to try, and new favorites to discover. Bite into a taco, burrito, quesadilla, or anything else we offer, and you'll notice the superior quality and abundance of magnificent flavors. And of course, don't forget the churros for dessert. We've made it easy to place a secure order through our website, and have delivery service that is consistently dependable and frustration-free. Once you experience Dando Tacos, we're certain that you won't want to go anywhere else. If you have any questions, or would like additional information, please feel free to contact us online or call (856) 702-2824.
Best Mexican Food Delivery near Barrington, Cherry Hill, Clementon, Collingswood, Gibbsboro, Haddon Heights, Haddonfield, Lawnside, Magnolia, Marlton, Merchantville, Mount Laurel, Somerdale, Stratford, Voorhees, West Berlin, Erlton-Ellisburg, Woodcrest, Barclay-Kingston, Ashland, Maple Shade, Moorestown, Pennsauken, Lindenwold, and surrounding areas.