Best Burritos near Moorestown NJ
Besides tacos, burritos are among the most popular dishes served at establishments throughout New Jersey and beyond. These wonderful creations offer tremendous flavor combinations and allow for a great deal of customization. When it comes to having an exceptional burrito dining experience, quality and authenticity truly matter. That's why so many patrons in Camden County dine at, or order from, Dando Tacos on a regular basis. We are widely known in the area for having the best burritos near Moorestown, New Jersey. As a premier Mexican restaurant, we offer a diverse selection of dishes, from traditional favorites to innovative street food concepts. Our aim is to provide you with superior, affordably-priced cuisine in a timely manner, and we have the kitchen and culinary professionals to accomplish that day in and day out.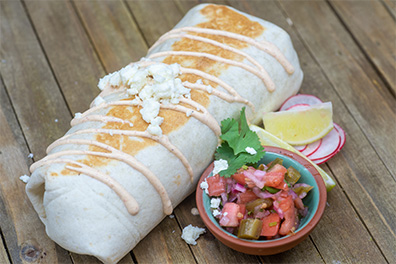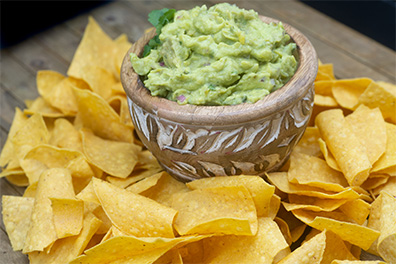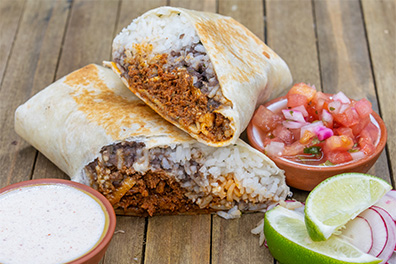 Burritos Near Me
One of the reasons why customers of all ages love getting food from Dando Tacos is that we've put together a spectacular Mexican food menu that offers enticing options for virtually every taste or preference. If you're a fan of short ribs, you're sure to enjoy our Beef Burrito which includes braised beef short ribs, veal stock, and adobo spice. Chicken more to your liking? Our Chicken Burrito with roasted chicken and adobo spice rub is an absolute delight. Then there's the Carnitas Burrito loaded with perfectly-roasted pork. For our patrons who opt for plant-based alternatives, we're pleased to offer a delicious Plant-Based Chicken Burrito that is packed with appealing flavors. All of our Moorestown burritos come with your choice of cilantro-lime rice or adobo seasoned brown rice. You can also incorporate some additional fresh ingredients in your burrito (including avocado, cilantro and raw diced onions) as well as sides of guacamole, salsa fresca, and sour cream.
We also offer a number of delectable starters that pair magnificently with the burritos we have available to order. These include not only fresh Chips & Guac and Chips & Salsa, but the wildly popular Grilled Elotes (Street Corn) as well. If you've never tried grilled corn on the cob with chile de arbol, cilantro, mayo, and queso fresco, you're in for a real treat. These starters are great to savor on your own, or to share with others in your dining party. A superb burrito near Moorestown deserves an equally-superb beverage, which is why we supply a variety of refreshing drinks. Besides Jarritos, Boylan's, Jones' and Dr. Brown's Sodas, we also provide Mexican Coke, Diet Coke, Sprite, Lemonade, and Spring Water. What's better than a burrito meal? A burrito meal with a sweet treat to wrap things up. Indulge in our extra long Cinnamon Sugar Churros with Chocolate Dipping Sauce, warm cookies, and sensational Van Leeuwen Ice Cream!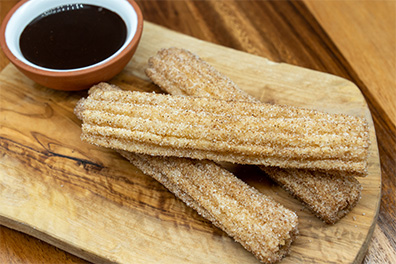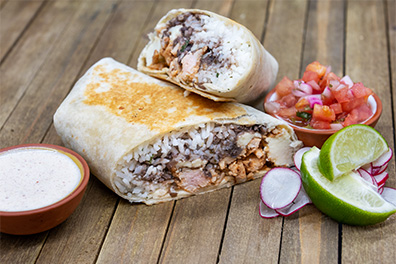 Moorestown Chicken Burrito
At Dando Tacos, we prioritize both quality and convenience. Our excellent chefs are masters of their craft, producing meals quickly and accurately for you to enjoy. Grab a seat at our Mexican restaurant, and enjoy a Moorestown Chicken Burrito or any of the others you desire in a clean, comfortable, and welcoming environment. Or, if you'd prefer to get some burritos prepared for pickup or delivered locally, we have online ordering and phone ordering available to you as well. Regardless of where you eat, we have no doubt that you'll be fully satisfied with our fresh and flavorful offerings. As an added bonus, Dando Tacos' inclusion in Foodiehall means that you can add items to your main order from the menus of as many of the partner restaurants as you'd like. This is ideal for situations where some people want Mexican food and others are in the mood for other cuisines including American, Italian, and Asian.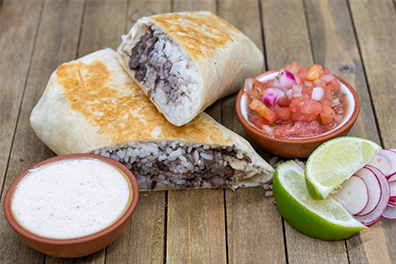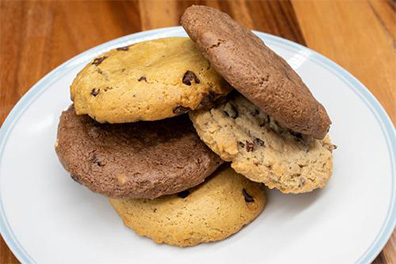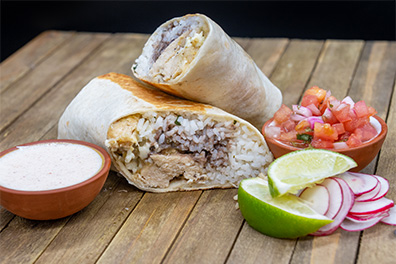 Dando Tacos - Top Burrito Restaurant near Moorestown, New Jersey
Dando Tacos consistently provides exquisite, reasonably-priced dishes with equally exquisite customer service. Our menu has something for everyone, and all food items are prepared fresh using the finest locally-sourced ingredients we can acquire. We've also optimized our kitchens and preparation processes to help ensure that everything comes out swiftly while still adhering to our top quality standards. The Dando Tacos team is quite proud of our renowned burritos near Moorestown, and we hope that you'll stop in or place an online order to try them for yourself. Additionally, if you're in need of food to satisfy guests at an upcoming special event, we offer Mexican food catering as well. Please give us a call at (856) 702-2824 with any questions, or to request additional information.
Top Burritos near Barrington, Cherry Hill, Clementon, Collingswood, Gibbsboro, Haddon Heights, Haddonfield, Lawnside, Magnolia, Marlton, Merchantville, Mount Laurel, Somerdale, Stratford, Voorhees, West Berlin, Erlton-Ellisburg, Woodcrest, Barclay-Kingston, Ashland, Maple Shade, Moorestown, Pennsauken, Lindenwold, and surrounding areas.